At R J Alderton Builders Ltd we specialise in providing service and workmanship of the highest standard regardless of the job size. We consistently select the best of both modern and traditional building techniques to ensure quality and sound building practices are applied to every aspect of our building process.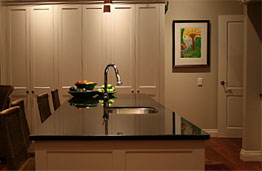 We have extensive experience in the construction of one-of-a-kind new homes, major and minor alterations/renovations, and outdoor living areas in the Waikato. In the case of alterations and renovations, we have developed systems to make seamless connections between the existing and new. This is achieved by careful planning and excellent use of materials and services.
We take great pride in being a small, established, close-knit team and believe this allows us to work closely with our clients to create a product that we all will be proud of.